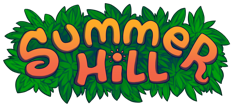 Coming Soon:
Summer Hill
This inexperienced witch just wants to learn magic, but nobody will teach someone so clumsy... especially when she wants to control the weather! Online comic coming in December 2016.
Let me tell you a story.
We promote, share, and tell original stories. We focus on fiction, especially science fiction and fantasy, created by independent storytellers. We are Azdion.