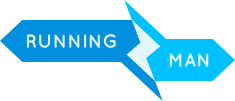 Coming Soon:
Running Man
An uneventful day is interrupted by a sudden evacuation when the "spark", a mysterious supernatural phenomenon, is spotted by authorities. Online comic coming in October 2016.
Let me tell you a story.
We promote, share, and tell original stories. We focus on fiction, especially science fiction and fantasy, created by independent storytellers. We are Azdion.